Bulakeno food is prepared using the old fashioned way. Cooking mudfish, for example, involves fermenting fish and packed them into banana stalks before burying them in live coals.
Bulacan food is popular with its specialty in a variety of rice cakes for desserts or locally called panghimagas: kutsinta, sapin-sapin-suman, cassava cake, halaya ube and pastillas de leche, the famed delicacy from San Miguel, Bulacan.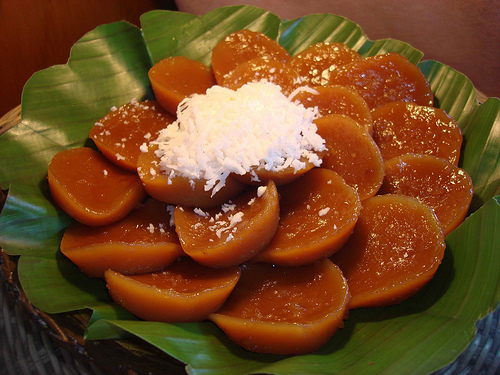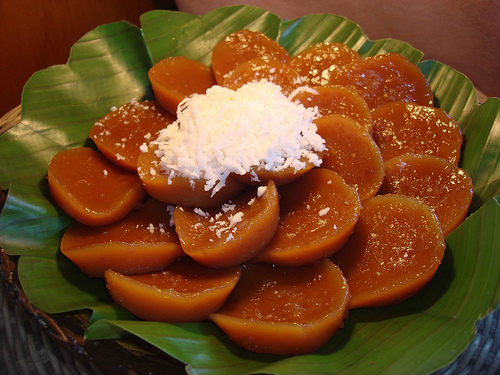 Since animal-raising is a major industry in the province, Bulacan is also known for meat dishes. It is popular for chicharon (pork rinds). The province has its version of preparing relleno and galantina. Bulacan also has the strange way of roasting chicken, sitting in clay pot sprinkled with salt; asado or pot roast ; and estofado, pork leg ; and kare-kare, stewed beef in peanut sauce better than other regions.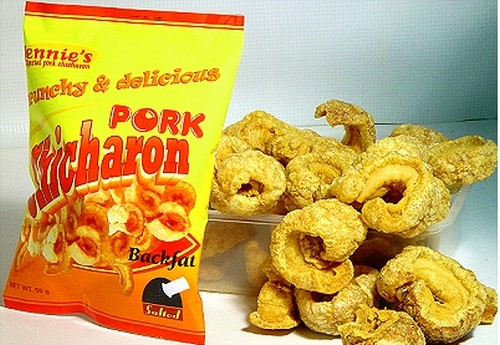 Chicharon Bulacan. Photo credit: www.bulacan.gov.ph