We Filipinos normally eat a heavy breakfast. This is what I have experience ever since when I was a kid and until now. And this is the most important meal that you should not miss. This dish I made is simple and easy to cook and best served for breakfast.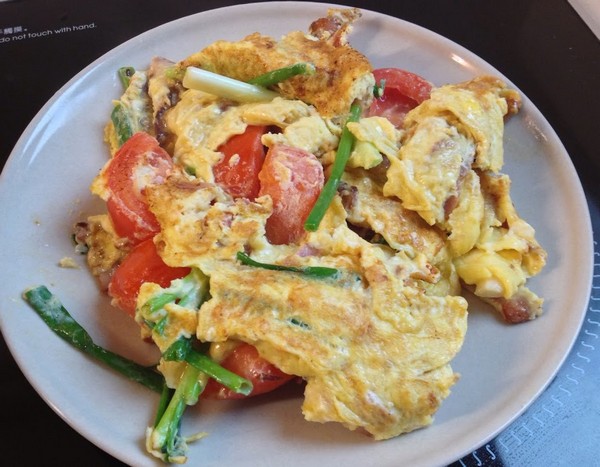 Ingredients:
6 pcs. eggs
2 stalks of spring onion, cut at least 2 inches
1 medium shallot, sliced
2 fresh tomatoes, sliced
salt and dash of ground pepper
vegetable oil
Cooking Procedure:
Wash and slice tomatoes, shallot, and spring onion. Set aside
Beat eggs in a medium speed using whisk or fork in a bowl and add salt and dash of ground pepper.
Heat wok with a cooking oil. Stir-fry shallot, tomatoes, and spring onion. Add on beaten eggs and mix thoroughly.
Serve while its hot with rice or bread.
Cooking Tips:
You can add on cheese , bell pepper, or chili to make it a spicy.
Do not overcook eggs and all the ingredients.
You can add on ham, sausages, or sliced of lean pork.
You can alternate with asparagus.
Be creative enough of adding vegetables and so the children encourage to eat it.