Filipino cuisine consists of some immensely delicious foods. Despite this it isn't as popular as it should be. The reason is lack of marketing. It is necessary to push Filipino food, market the uniqueness it offers and advertise its novelty.
Here are a few tips on how to make Filipino food more popular than it already is.
Make it pretty- People eat with their eyes. Attractive arrangement is as important as preparing a delicious meal.

Wipe off the sauces
Arrange the food in a nice bowl
Sprinkle some basil or coriander leaves on it for garnishing
You don't need to toil hard in order to make Filipino food look good; just a little effort and you have a sumptuous meal ready!
Think about context- Some arrangements look good but not if they don't suit the occasion. You might love foil containers but you must recognize that they aren't brought to a fancy dinner party.
Educate people about the practicality of Filipino traditions– Let people know why they are eating what they are eating. When they know how the food they're eating is related to the traditions and their practicality, they will feel connected to it.

Educate them about the use of forks and spoons so that its more possible to get a mouthful
Let them know about what to eat in which course
Take good pictures- Put your culinary talent on display by taking great pictures of everything you cook. It also helps in developing more innovative ideas and assessing the changes you think you might need in your presentation style.
Experiment as much as you can- There is an array of Filipino ingredients that when blended together can result in discovery of amazing dishes. Try them out!
Do a marketing push– Urge the Filipino tourism department to advertise Filipino food just like the South Korean government has marketed theirs on a global scale. To gain popularity it is necessary to work on both the levels: internal and external
Evangelize and promote Filipino Food– Become thorough and true preachers of all types of Filipino food, even if you haven't eaten it or you don't like it. You don't know if the other person might!
Educate Yourself- If you are an aspiring Filipino chef you must do your share of research using resources like Kulinarya and Memories of Philippine Kitchens.
Tell Stories– Tell everyone stories about the great times you have had with your family, friends and loved ones while having Filipino food. Tell stories about the food you love, your experiments with food and how others love your food especially to your non-Filipino friends.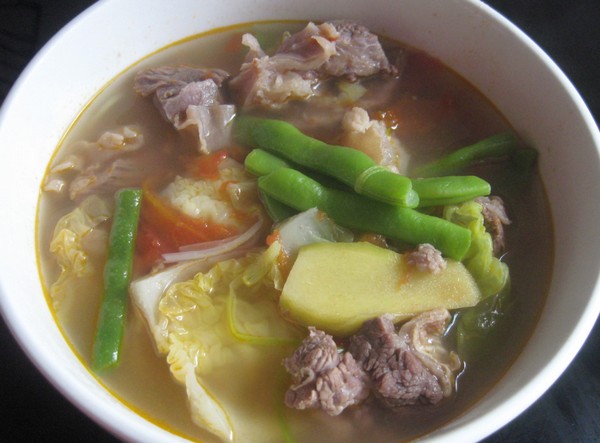 Filipino food is amazing; you just need to take micro steps at your level to let others know just how amazing it is!