Five years ago, I was confined in the hospital due to my platelet count is low. My mother was so worried about the point she always cooks pork liver and bitter melon for me.
I often asked her, why should I always eat this kind of stuff? She replied that this is the best food I can offer you just be added to your red blood cells. Of course, I believe her so I eat it and had it in every meal for a while. Even though I still need to take the medicine, I still consider it a big help to restore my red blood cells. Thanks to my Mum!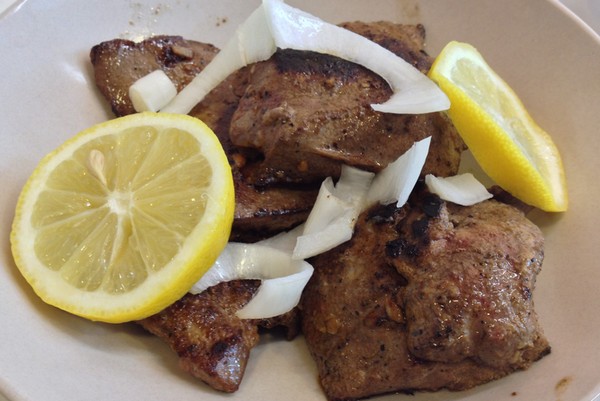 Actually, there many ways of cooking pork liver. You can stir-fry with some vegetables, steam which is much healthier, adobo and so many other ways. Otherwise, you can use your creativity and surely it will produce a wonderful dish.
Ingredients:
500 g of pork liver, cut it into thin but wide
1 cloves garlic, minced
2 tbsp Worcestershire sauce
3 tbsp of soy sauce
dash of salt and pepper
Cooking Procedure:
Mix all the ingredients and mix them thoroughly. Store it in the refrigerator overnight.
Prepare charcoal to grill the marinated liver.
Cook it for around 2 minutes or more back to back.
Sizzle with lemon and serve it while it is hot.
Cooking Tips:
Do not overcook the pork liver.
You can have it with beer with your friends as a side dish.
It's good white it is hot.
You can add chili to make spicy.