Brownies are often among the first recipes a beginning baker attempts. In fact, many of us baked our first proud batch of brownies as children. And, just as likely, we've puzzled for years over why such a "simple" recipe can have such variable results: too dry, too blah, too underbaked in the center. But the most important aspect of a brownie, for anyone who loves brownies, is texture.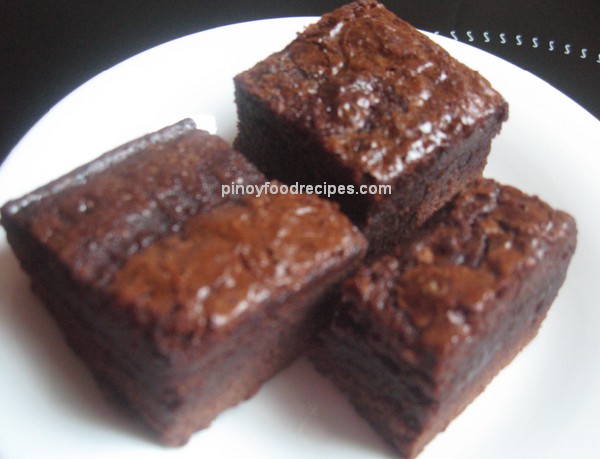 Ingredients:
1/2 cup butter
1 cup white sugar
2 eggs
1 tbs vanilla extract
1/3 cup unsweetened cocoa powder
1/2 cup all purpose flour
1/4 tbs salt
1.4 tbs baking powder
For Frosting:
3 tbsp butter, softened
3 tbsp unsweetened cocoa powder
1 tbsp honey
1 tbs vanilla extract
1 cup confectioner's sugar
 Cooking Procedure:
Preheat oven to 350 degrees F 9 175 degrees C). Grease and Flour an  inch square baking pan.
In a large saucepan, melt 1/2 cup butter. Remove from heat, and stir in sugar, eggs, and 1 tsp. vanilla.
Beat in 1/3 cup cocoa, 1/2 cup flour, salt, and baking powder. Spread batter into prepared pan.
Bake in preheated oven for 30 minutes or up. Do not overcook.
To make frosting: Combine 3 tbsp butter, 3 tbsp cocoa, 1 tbsp honey, 1 tsp vanilla, and 1 cup confectioner's sugar. Frost brownies while they are still warm.
Cooking Tips:
Brownies aren't a low-fat treat. Besides the butter–as much as 8 ounces, or one full stick, per batch–there's the cocoa butter in the chocolate itself.
For a calorie-trimming alternative, look for recipes that use unsweetened cocoa powder instead of bar chocolate, or substitute 3 tablespoons of cocoa powder, plus 1 tablespoon butter, for each ounce of unsweetened chocolate. ("Dutch-process" cocoa has the smoothest, mildest, and richest flavor).
Most cocoa powder has only 10 percent to 12 percent fat, compared to unsweetened bar chocolate's 50 percent to 55 percent. And many tasters can't tell the difference!