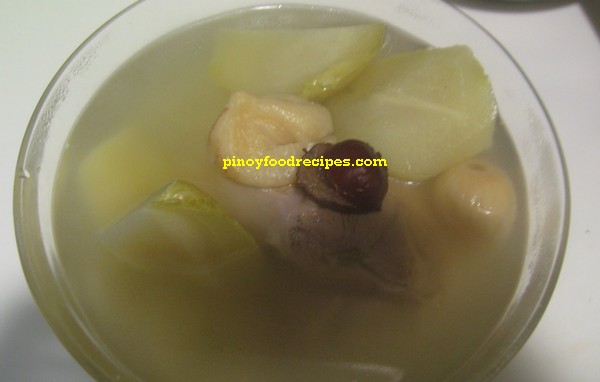 Recipe Ingredients:
450g palm-shaped gourd
150g pork shin or pork bones
5-6 red dates
5 white figs
almonds
2 slices of ginger
Cooking Procedure:
Peel palm-shaped gourd. Wash thoroughly and chop into pieces.
Wash and scald pork.
Wash red dates and remove stones. Wash figs and almonds thoroughly.
Put all ingredients into a stock pot and fill enough water. Cook in medium fire for about 2 hours. Add in a little salt and serve.