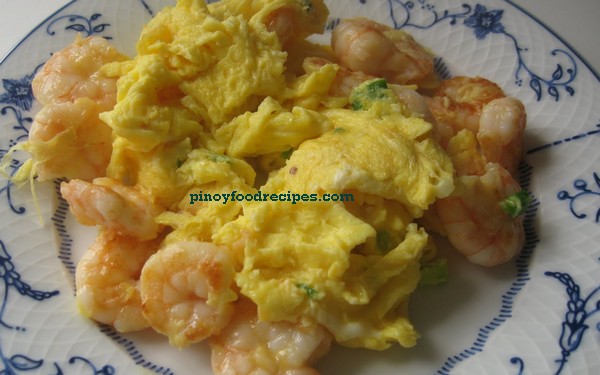 Ingredients:
160g. shelled prawn
3-4 eggs
Seasoning:
1/3 tsp salt
1/4 tsp sugar
1 tsp light soy sauce
a dash of sesame oil
a pinch of pepper
Cooking Method:
Remove intestines from prawns,wash and season with salt and pepper.Deep fry briefly until almost done. Drain.
Beat egg and add seasonings and prawn.
Heat 2 1/2 tsp hot oil and pour the egg mixture. Stir fry over medium heat until done. Dish up and serve hot.