Sometimes, we can't avoid having left overs from our meals. But we also don't like to eat the same food in our next meal. Since we should not develop the habit of food waste, we need to be creative in preparing for our next dish on the table. So what I did in this recipe is to mix left over fried fish with additional ingredients. We not only save food, our family will also enjoy this new menu item.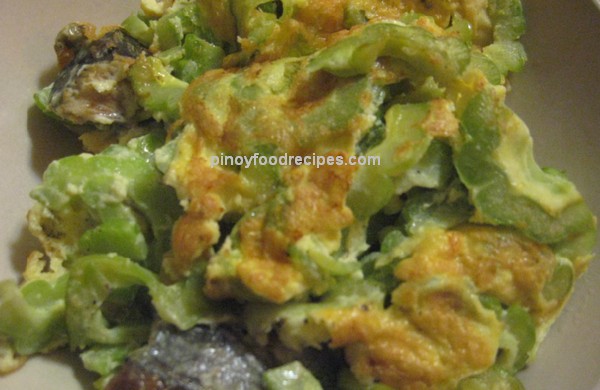 Bitter melon is considered to be quite safe, and it's widely consumed as a food in Asia.
Ingredients:
1 ampalaya ( bitter melon ), slice thinly
1 medium white onion
3 large eggs, scramble
salt and pepper
2 tbsp oil
1 fried fish
Cooking Procedure:
Heat wok with a cooking oil.
Saute onion and add ampalaya. Cover with the lid around 2 minutes.
Add  fried fish ( tears or cut into pieces ) and scrambled egg.
Season it with salt and pepper and cover and live it for another 3-4 minutes.
Serve with rice.
Cooking Tips:
Do not overcook ampalaya.
After adding the ampalaya, do not stir it immediately. Instead put the fire into  a lower heat and cover  for a minutes and so it will lessen the bitterness.
One alternative to lessen also the bitterness is to squeeze the slice ampalaya together with the salt. But don'e squeeze to much because the  the nutrients will vanish.
Bitter melon may decrease blood sugar and insulin levels, so it shouldn't be combined with diabetes medication or any other medication that affects blood sugar unless under a doctor's supervision.