Seafood is becoming more and more popular in a number of countries all over the world and there is a huge demand for the popular prawn or shrimp in particular.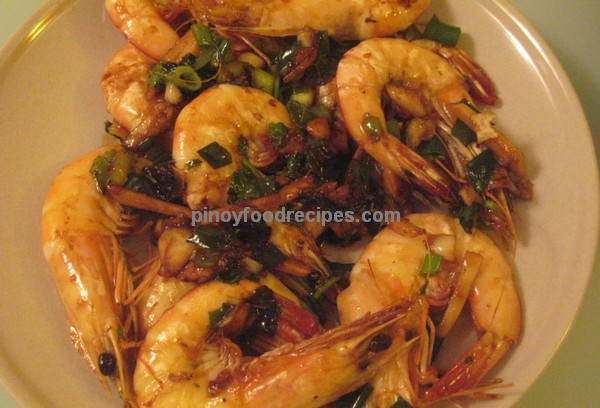 Ingredients:
600g prawns
1 whole garlic (minced)
spring onion (minced)
coriander (minced)
2 tbsp cooking oil
Seasoning:
2 tbsp chili sauce
2 tbsp fish sauce
1 tbsp light soy sauce
Cooking Procedure:
Wash and clean prawns. Drain it.
Put the oil in a cooking pan and let it hot.
Then put  minced garlic coat it with the hot oil until it gives fragrance and little bit brown. Add prawns.  Saute them in a medium fire.
Follow by the seasoning and keep stirring until the seasoning mix well.
Cover it at least 5 minutes. And after that, turn to high heat.
Dash minced coriander and onion. Mix thoroughly.
Serve with rice.
Tips:
It is really important not to overcook the prawns, although they need to be properly cooked at the same time. Of course the larger prawn should take more minutes. You can tell when prawns and shrimp are cooked, as they will turn a pink color.