Chicken is the most common type of poultry in the world,and is prepared as food in a wide variety of ways, varying by region and culture.
A stir fried chicken wings is a type of food, a serving of the wing sections of a chicken, deep fried wings coated in sauce of a black beans. There are many ways of cooking chicken wings but as far as I know this type will make me lick my fingers. It is also good partner of having a glass or bottle of wine or a beer with your friends.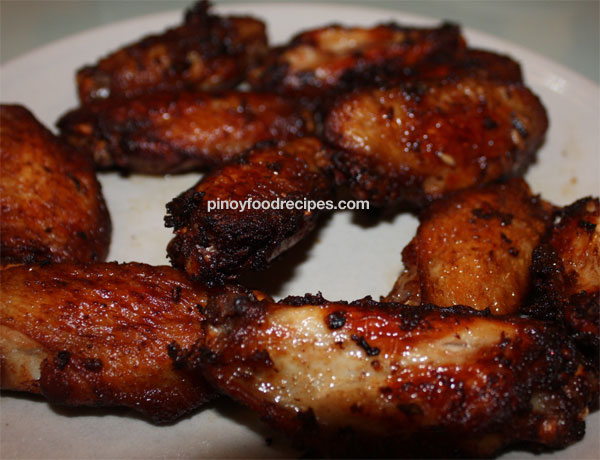 Ingredients:
8-10 pcs of chicken wings
1 whole garlic, minced
1 tbsp light soy sauce
2 tbsp minced black beans
dash of salt and pepper
1 cup of oil
1 tbsp cornstarch
Cooking Procedure:
Wash chicken wings and drain.
Put chicken wings in a large bowl and marinate it with all the ingredients except oil.
Cover and let it stay overnight in the refrigerator.
Heat cooking oil in a medium heat and deep-fry marinated chicken wings.
Serve hot with rice.
Cooking Tips:
Watch chicken wings from time to time to avoid burn.
Don't overcooked chicken wings. Cooked  it at least 8-10 minutes.
You can have vegetables on it as the side dish.
Make sure the fire is in the medium heat.