Do your children eat ampalaya (bitter melon)? If not, try this recipe of mine. It is easy to cook it's likely your children would love it. I creatively cooked it that your children might think it is not an ampalaya but pancake variation.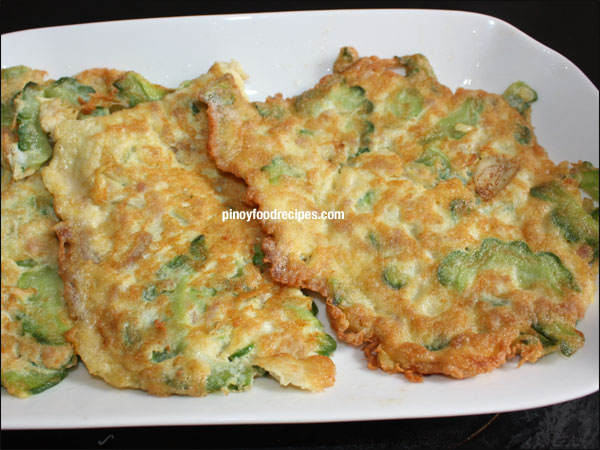 Ingredients:
1 whole of ampalaya, sliced thinly
50 g minced pork
3 tbsp vegetable oil
pinch of salt and dash of pepper powder
1 glove garlic, minced
1 shallot, minced
3 eggs, scrambled
Cooking Procedure:
Wash and cut ampalaya into half, use a spoon to remove seed and slice it thinly.
In a big bowl, put sliced ampalaya, eggs, minced pork, minced shallot, minced garlic, salt and pepper. Mix thoroughly.
In a wok, heat oil. Add small portion of the mixture or use a big full spoon and form it like a pancake or a round shape and fry until cooked.
Repeat the steps until the mixture is finished. Add cooking oil if necessary.
Serve with rice.
Cooking Tips:
Use a non-stick pan, so you will less oil.
Make sure you cut the ampalaya thinly, so easy to cook and easy to eat with your kids.
Don't let it burn.