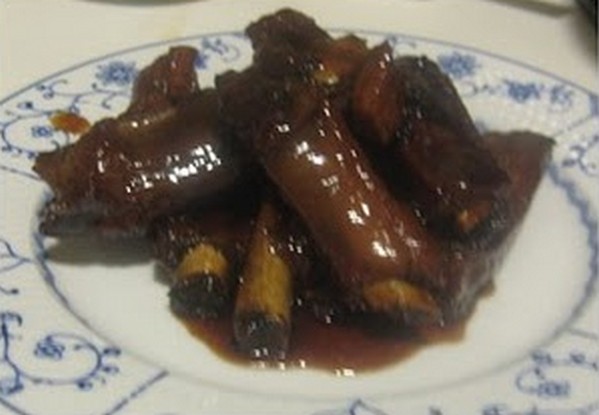 Ingredients
500g (1 lb) Pork rib
2-3 cloves crushed garlic
Seasoning
1 Tsp salt
1 Tsp sugar
1/2 Tsp pepper
1 Tsp cooking wine
Sauce
1/2 Cup chili garlic sauce (Maggi)
1 Tsp chicken stock
1/3 Cup water
1/2 Tsp salt
1 Tbsp tomato ketchup
Method
Chop ribs into 1 1/2 inch pieces. Marinate the ribs with seasoning for one hour.
Brown garlic in 2/3 cup of oil. Add pork ribs and fry until cooked and lightly browned. Remove teh ribs and oil from wok/frying pan.
With the same wok/frying pan, add the sauce and bring to boil. Stir in ribs and coat well with sauce.