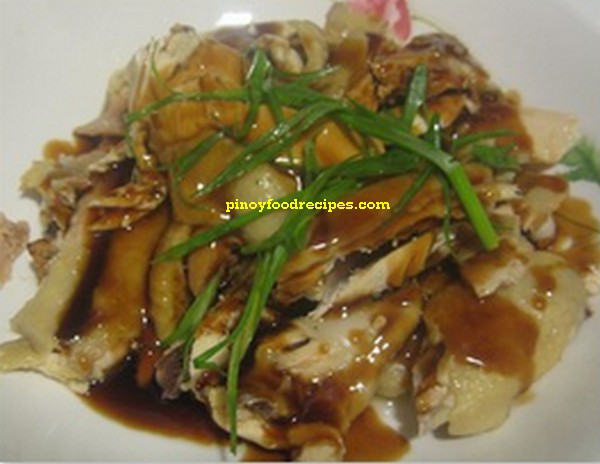 Ingredients:
1 pc chicken meat (about 1 kl)
6 stalks of spring onion
4 tbsp wujiape herb liquor
1/2 cup water
Sauce:
3 tbsp oyster sauce
1 tbsp dark soy sauce
2 tbsp light soy sauce
1 tsp sugar
1/2 tbsp chicken powder
1 tsp corn flour
Cooking Procedure
Wash the whole chicken thoroughly and wipe dry. Brush wujiape herbs liquor over chicken and marinate for 20 minutes.
Boil water and steamed chicken for about 25 minutes until cooked. Chop it off and arrange on the plate.
Mix sauce and bring water to a boil and pour over chicken.
Shred spring onion and sprinkle over chicken. Pour over hot oil and serve.