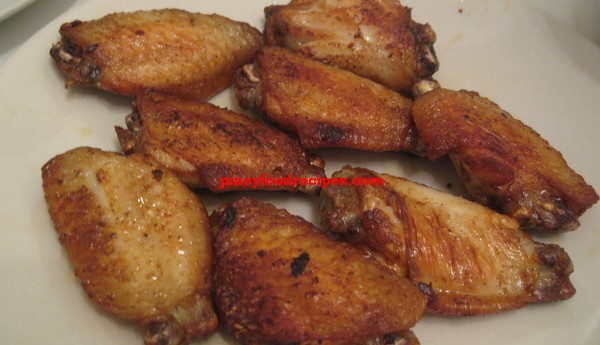 Ingredients:
6 pieces chicken wings
a portion of salt
Seasonings:
1 tbsp ginger juice
1 tbsp cooking wine
1 1/2 light soy sauce
Cooking Method:
Rinse and dry chicken wings and stir in seasonings. Leave them to marinate.
Immerse chicken wings in boiling oil, fry them until done. Remove and drain, soak up excess fats and dish up.