Chicken recipe is incredibly popular, no matter whether it is roasted, fried, grilled, baked, barbecued, or poached. Perhaps not known to many, chicken is a healthy food choice if you want to prevent heart disease.
Chicken is high in protein and low in both cholesterol and fat. If you enjoy eating healthy, it is possible to indulge in healthy versions of fried chicken recipes.
Nearly every cuisine in the world has some type of favorite fried chicken recipe close to its heart. Almost every country has it's own version of fried chicken. So, there is no need to save your Kentucky Fried Chicken coupons when you can create your own wonderful chicken dish at home.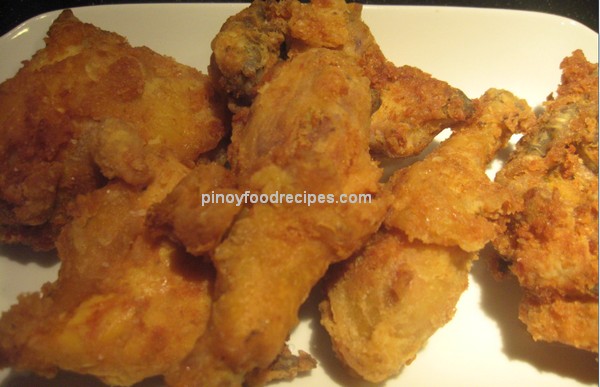 Southern fried chicken
Ingredients:
1 whole chicken, cut into pieces
Oil, for frying
2 eggs
1 1/2 cups self-rising flour
1  cup bread crumbs
1 tbsp black pepper
1 tbsp garlic powder
2 tbsp salt
Cooking Procedure:
Wash and cut chicken into pieces. Cut into 10 pieces (2 legs, 2 thighs, 2 wings, 4 breast).
Marinate chicken with garlic powder, salt, and black pepper. Leave it for 15-20 minutes.
In a medium size bowl, beat eggs.
Dip marinated chicken in the egg, and coat well in the flour then next is in the bread crumbs.
Place the chicken in the preheated oil and fry the chicken in the oil until it cooked, brown and crisp.
Cooking Tips:
Adjust heat while  frying, so your chicken are fully cooked inside and not burn outside.
Do not fill the pot more than 1/2 full with oil.
Check the chicken from time to time and turn it if it is necessary.