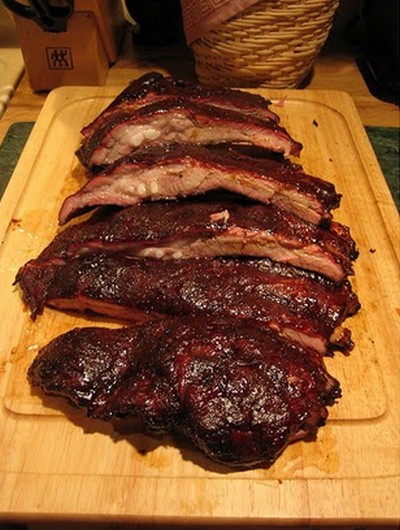 Ingredients:
400 g Australian pork spare ribs
50 g rushed rock sugar
1 1/2 tbsp Zhejiang vinegar or Chinkiang Vinegar
Seasonings:
1/2 tsp salt
2 tbsp dark soy sauce
1/2 tbsp Shaoxing wine
little ground white pepper
1 1/2 cups water
Method:
Wash spareribs and wipe to dry.
Heat a little of oil. Fry spareribs till both sides are light brown. Add seasonings. Simmer over low heat for 1/2 hour.
Pour in vinegar and rock sugar. Simmer over low heat for 10 min. Till the sauce is thick. Cut the spareribs into sections and serve.
Photo credit: GreggwittwoGs