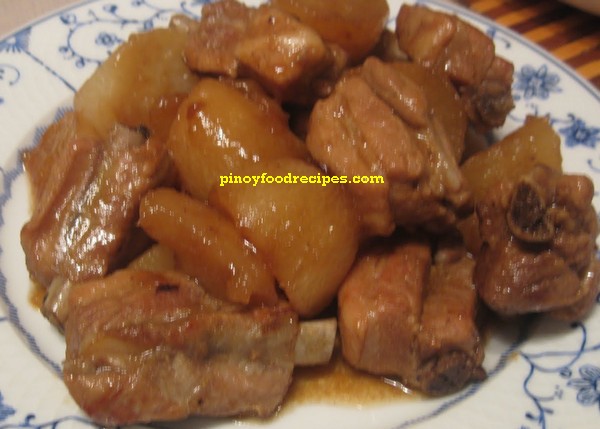 Ingredients:
500 g spareribs
1 whole turnip
2 pieces star anise
cassia bark few
2-3 slice of ginger
Seasoning:
2 tbsps oyster sauce
2 tsp of dark soy sauce
1/2 tsp salt
2 tbsps sugar
1 light soy sauce
Method:
Peel and wash turnip. Slice into big cubes. Blanch for ginger a while. Drain and set aside.
Wash spareribs and drain.
Heat wok and add 2 tbsps of oil. Put in spareribs and stir fry until fragrant. Pour seasonings and 3 cups of water. Bring to boil and reduce to low heat and simmer for 20 minutes. Put in turnip,star anise,and cassia bark and simmer again for 20 minutes until the sauce is thicken. Serve hot.