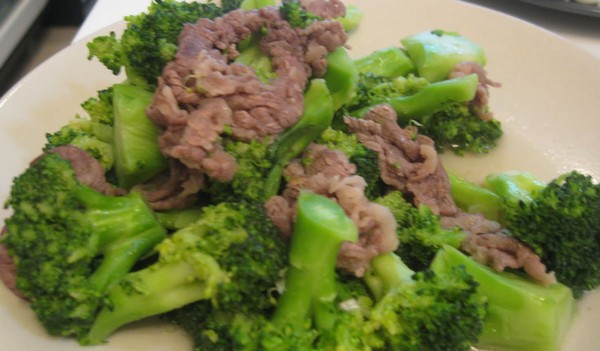 Ingredients:
150 g sliced beef
225 g broccoli
2 slices ginger
2 cloves garlic
Marinade:
1 tsp light soy sauce
1/3 tsp sugar
1/8 salt
1/2 tbsp corn starch
Seasoning:
1/2 tsp salt
1/2 tsp sugar
Method:
Cut broccoli into florets and wash. Blanch for 2 minutes. Remove and drain.
Wash and drain beef. Marinate well and live for 15 minutes.
Heat the wok and add 2 tbsp of oil. Put in ginger and garlic and stir fry until fragrant. Add sliced beef, broccoli, and seasoning and bring to the boil in high heat for a while and serve hot.